Inner Star Program

Paying extracurricular dues is expensive for underprivileged families, causing children to only dream of pursuing new skills and passions as time passes them by. This stunts growth, limits opportunity, and eventually diminishes one's self-esteem. As a young person in a single-parent household, I've witnessed first-hand what it's like to be gifted in several art forms, yet miss out due to the lack of resources needed. I was 8 years old when I first had the desire to dance. Shortly after I joined a dance team, we had to move due to our struggle with finances. I never danced again until I was 18, my senior year of high school. I missed out on critical early development and dance techniques, which affected both my self-esteem and my learning ability. So many others share the same story or similar.
We launched a non-profit under our company that promotes the upliftment of economically disadvantaged youth, titled Inner Star by Arné. We plan to sponsor the extracurricular activity fees of children who are deprived of the opportunity to pursue their hobbies and interests. Enabling stars to shine is our unique way to give back to the community.  Inner Star by Arné will use approximately 5% of proceeds sold from our upcoming collection(s) of designer dancewear to sponsor individuals in grades K-12 with an all-expense-paid sponsorship, including tryout fees. From Dance, Majorette, Flag Team, and Cheer, to Band, Choir, JROTC, Sports, etc. We also commit to assisting with back-to-schools needs as well as prom and homecoming assistance.
The earlier we fully support the interests of our youth, the more time we have to cultivate and harvest the next generation of future leaders and change makers. With Inner Star, we aim to motivate our youth with hopes of urging them to continue on to collegiate level by pushing them to be their best and keep them out of the streets and into their books and activities.
We would like to THANK YOU in advance for genuinely taking the time out to become a part of our vision so that we can truly give back to those in our community who genuinely deserve to shine. Sponsor a star once, monthly, or yearly by Clicking Here to Donate

-What does my donation support?
Your donation will go towards funding our in-house charity Inner Star which includes extracurricular support, prom, homecoming and back2school needs.
-How can I witness my donation making an impact?
Witness us enabling our stars to shine here on our website and on social media @ArneTheDesigner on Facebook and @ArneAtelier on Instagram. Also tune into @ArneTheDesigner on YouTube.

-How can I get involved?
You may donate any amount via PayPal monthly or yearly, donate school supplies, never worn clothes/shoes for boys and girls. Please email [email protected] to receive an address and donate items. 
-How do you spread the word about Inner Star?
We promote Inner start on our website, social media platforms, and in our brochures. We mention Inner Star during client consultations so that they are aware of the fact that they too are making a difference in the lives of our youth when they purchase. 

-How do you know who needs help? 
We plan to inform locals about our mission by utilizing flyers and social media as we collaborate with schools to get faculty and staff to anonymously nominate a student(s) who demonstrates the financial need. Students can also nominate themselves using our Google Nominee Form. Inner Star is also discussed during client consultations as well as promoted in the Arné: Designer Dancewear brochure.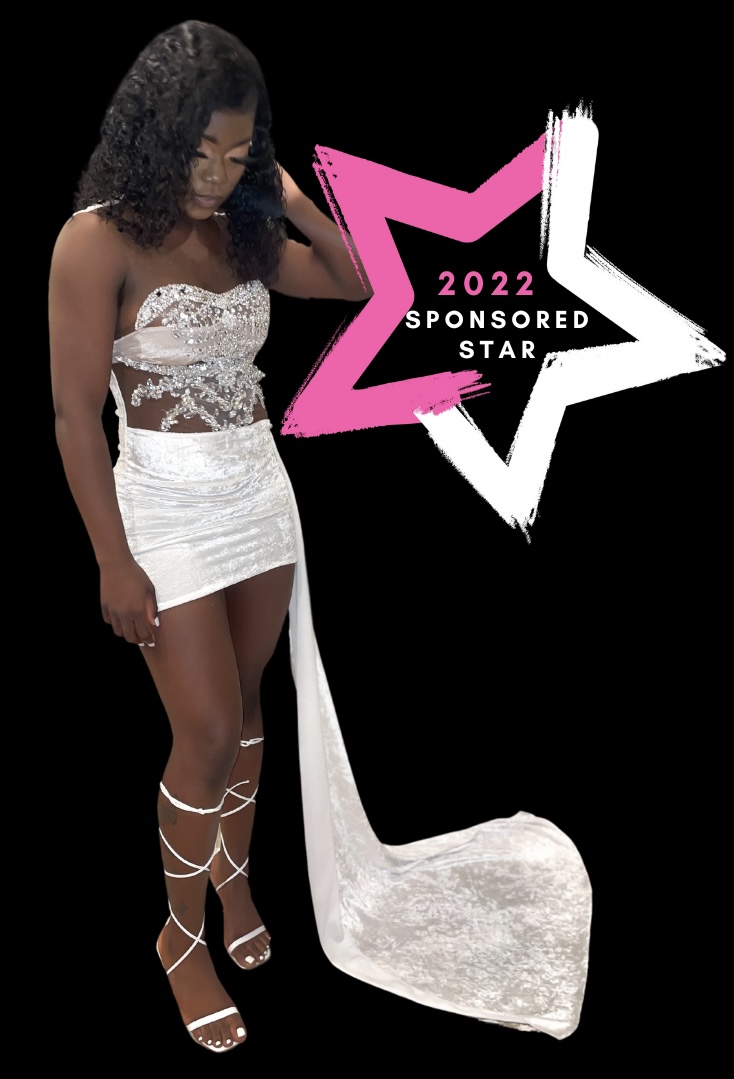 Fall 2022: This STAR received a custom dress, a complimentary make-up appointment, a mini photoshoot, and was escorted to her homecoming dance at Neville High in style ; in a BMW.